Golfo de Arzachena, Sardinia
Cala Mucchi Bianchi Anchorage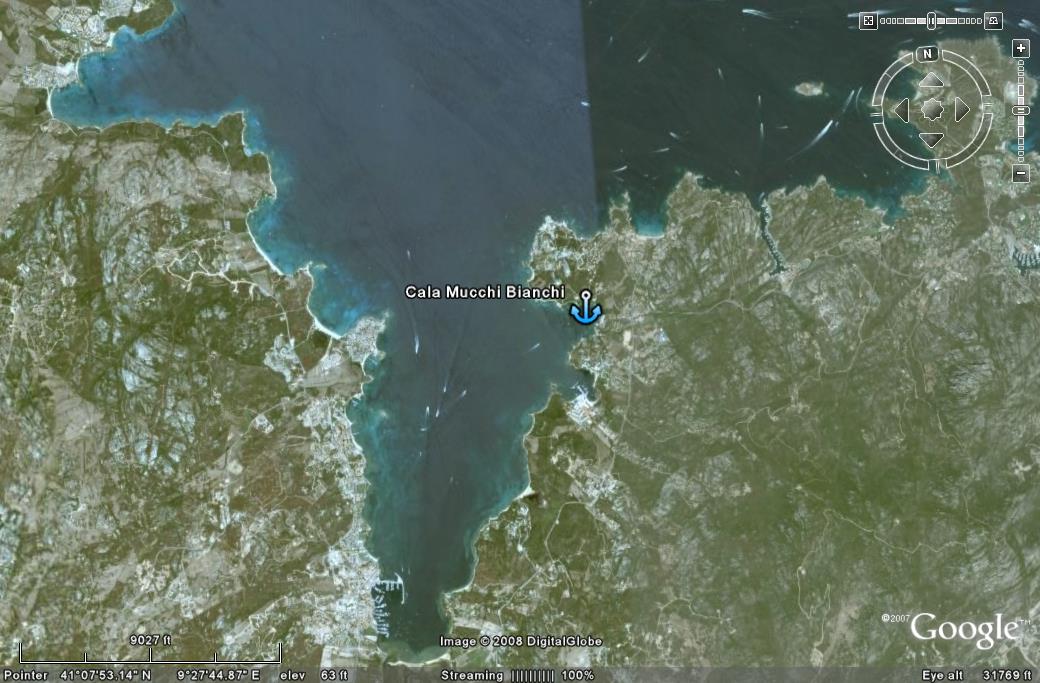 Not to be used for navigation
DIRECTIONS
There is one shallow spot in the bay shown on the chart at a reported 10'. Stay in the center away from the shoreline. We anchored in 20'. The southern part of this same bay is known as Cala Bitta and is much more developed and less attractive.
DESCRIPTION
This is a lovely small bay, surrounded by eroded granite boulders. It is not ruined by the small development at the end of the bay or the few beachfront houses. There are several pocket beaches. Despite hearing from SSCA members about boats dragging out of this anchorage we had a good set and felt perfectly secure. There are several other anchorages in this bay in event of any problems. When we arrived the water was salt and beautifully clear. When we left the next morning the water was fresh, brown and muddy presumably from rain further south inland.
GETTING ASHORE
The beaches are sand and the very small beach next to the small rock jetty is protected from any waves. Choose your beach and pull your dinghy up as far as you can and set an anchor on the beach.
ASHORE
There are walking trails that lead around the headland as well as the boulders to climb.
FACILITIES ASHORE
None other than the presumably private small resort.
RESTAURANTS
None