Porto Corallo Marina, Sardinia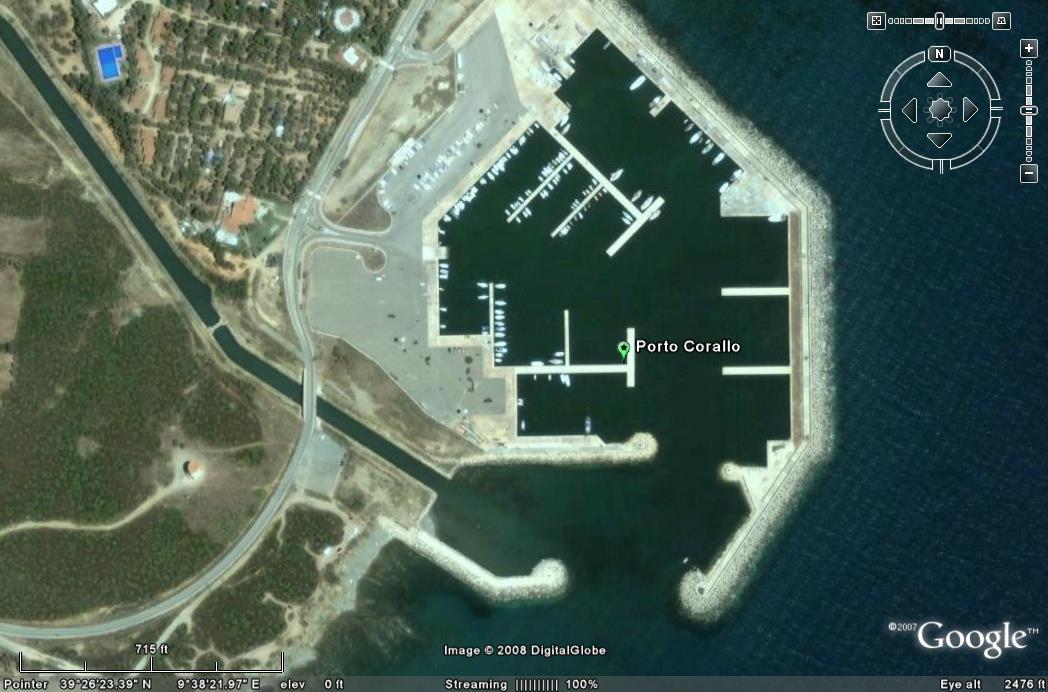 Not to be used for navigation
DIRECTIONS
The marina entrance is marked. Navionics electronic charts show the marina a hundred yards off position. The entrance to the marina shown on the chart is actually on land BEWARE if approaching at night. The marina answers on Channel 74. . The visitors pier is the first one you come to on your port side. Stern tie. In May the rate was €24 per night, including water and electricity.
DESCRIPTION
This is strictly an overnight stopover point. Although the marina is vast, there is no local infrastructure other than a campsite across the road with its Pizzeria.
FACILITIES ASHORE
Water and Electricity are included in the mooring fee.
WIFI: There is none. The marina reports that wifi is available in the nearest village 6km away.
GROCERY: None.
LAUNDRY: There is a laundry service that picks up and delivers. The marina office has details.
CHANDLERIES: None.
RESTAURANTS
Across the street from the marina there is a Pizzeria.