Cefalu Anchorage, Sicily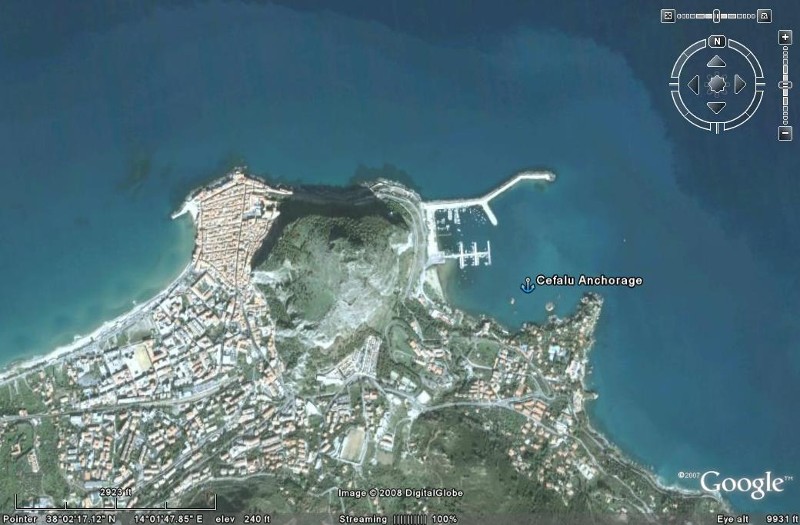 Not to be used for navigation
DIRECTIONS
There is plenty of room to anchor to the South East of the harbour. Water depth about 20 feet.
DESCRIPTION
This is an atractive bay with interesting rock formations and a few small islets. It is protected from the North by the harbour breakwater.
GETTING ASHORE
You can leave your dinghy at the harbour.
FACILITIES ASHORE
There is a restaurant at the harbour but most facilities and a wider selection of restaurants are in the town of Cefalu, a 15 minute walk around the headland. Cefalu is a touristy town with an interesting Norman church dating to the 1100's. Most of the shopping caters to tourists but there are a couple of bakers and a butcher in town. We looked for but did not find a supermarket. We did not find an internet cafe, but you may be lucky as we were and pick up a random unsecured connection in town.
RESTAURANTS
Many.